As 2016 draws to a close, we look as some of the biggest marketing blunders of the year. From Microsoft's chatbot going rogue on Twitter to Gmail 'April fooling' itself, there were plenty of mistakes from companies that should know better. Read on, learn from the mistakes and hope your team doesn't make the list in 2017…
Clearly not learning lessons from "Boaty McBoatFace", McDonalds New Zealand launched a "Create Your Taste" campaign that resulted in a number of highly offensive burger names appearing on its official site. Those who participated in the scheme would receive free fries and a soft drink as a way of thanks. However, the site was then deluged with a number of hideous and downright offensive creations. Below are some of the more publishable submissions from the now deleted site:
"Keeping Up With The Kardashians" star Scott Disick has become the subject of web ridicule after mistakenly including all the instructions his advertisers sent him on a paid Instagram post.
In which Scott Disick copied and pasted the email from the skinny tea marketing team onto his Instagram caption pic.twitter.com/ocVdxi4jaZ

— Young Lady (@frankiegreek) May 19, 2016
Microsoft's latest attempt to recruit the next generation of engineering talent has backfired, as its rather awkward attempts at 'Millennial speak' have been roundly mocked on social media. In a bizarre effort to look hip, Microsoft promised "dranks," "noms" and other buzzwords at a party for "bae interns."
My roommate received this email from a Microsoft recruiter today. pic.twitter.com/90Qwr78eGO

— Patrick Burtchaell (@pburtchaell) July 6, 2016
ASOS customers in Australia are claiming that the clothing retailers Facebook page is being run by bots (or rather robotic staff), after a series of baffling replies to their inquiries.
Wearable tech firm Jawbone has faced heavy criticism for "insensitivity" after sending an email to thousands of its customers with the subject link 'Re: Your Dad'. A marketing student, whose father died five years ago, told the BBC that the email induced a panic attack. She said: "I immediately thought: What about him? Who in the world would send me an email about my dad? I got a little scared even."
Dear jawbone, my father is dead. Love, Ellie. pic.twitter.com/WQ6qsCVniA

— ✍ (@_ellie) June 8, 2016
Google hit the headlines for all the wrong reasons with this email prank, letting users comment on a thread and never have to hear from any replies again. Unfortunately, because the feature is built into Gmail and not all people pay attention to tiny user interface changes, this email addition actually cost some people their jobs. Consequently, Google pulled the prank to make sure other don't suffer the same consequences.
Gmail killed its "Mic Drop" April Fools' gag because no one found it funny https://t.co/j6oKefxRY8 pic.twitter.com/dPwBFIqRN5

— BuzzFeed (@BuzzFeed) April 1, 2016
Back in March 2016, Microsoft created an artificial intelligence chat bot that talked like a Millennial and learned from humans. But its good intentions backfired, with rogue web users getting it to cite Hitler and support Donald Trump. Tay's conversation extended to racist, inflammatory and political statements. One Twitter user has also spent time teaching Tay about Donald Trump's immigration plans.
Universal Pictures has sparked criticism for showing alternate trailers of its NWA biopic 'Straight Outta Compton' to different Facebook audiences, based on ethnicity. Universal served a targeted trailer to "non-black and non-Hispanic" users that almost completely removed mention of NWA, the hip hop group the entire movie revolves around.
Wut? Facebook showed whites and blacks diff versions of ads, calls it a 'victory' for race-specific advertising https://t.co/3UQGDcjCA3

— Julia Angwin (@JuliaAngwin) March 18, 2016
McDonald's latest attempt to shed its unhealthy image backfired this week, after a fitness tracker happy meal toy was claimed to bring out its users in a rash.
A McDonald's US representative said the firm had taken the "swift" step of removing them "after receiving limited reports of potential skin irritations that may be associated from wearing the band".
Gourmet Burger Kitchen sparked controversy this week after a series of poster ads in London led to a social media backlash for criticising vegetarians. GBK were inundated with complaints, as were the ASA, forcing the company to backtrack and pull the ads after just two days. The burger chain was accused, among other things, of picking on a minority group. Indeed, they appeared to be as unaware of the legal status of Veganism as a protected belief under equality laws. Thousands took to social media to show their outrage. The parody #gourmetmurderkitchen even started trending on Twitter.
@gbkburgers Loved GBK but apparently we're not welcome #vegetarian #vegan #resistanceisfutile #ieatgrasswiththem pic.twitter.com/jRY7cdyhtz

— EleanorRudd (@EleanorRudd) January 16, 2016
A $400m sponsorship deal with the NFL backfired this year, after Microsoft's Surface tablets went offline for coaching staff during a live game… all caught on live TV.
Microsoft Surface (Wrongly) Blamed for Failure During NFL Playoff Game – https://t.co/tnFmCSEPQh pic.twitter.com/e8xLJC1E6O

— Paul Thurrott (@thurrott) January 25, 2016
In its attempts to crack down on online privacy, film studio Warner Brothers has mistakenly asked Google to remove its own website from search results, saying it violates copyright laws. The takedown requests surrounded movies like The Dark Knight, The Matrix and The Lucky One. In each of these instances, Warner Bros requested that its own official pages be removed from search results.
Want more reviews of the year? See our round-up of the best virals, worst fails and weirdest news below: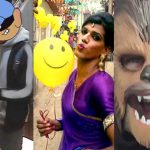 The 12 Worst Marketing Fails of 2016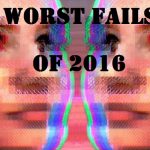 Odd news: The weirdest digital stories of 2016