CES in Las Vegas has just begun, showcasing cutting-edge gadgets, apps and products that could shape technology in the 20s, with ecommerce, short videos and facial recognition dominating the pre-event hype. We look forward to the eight biggest innovations and developments from the biggest tech expo of the year.
The conference, one of the largest in the world, will cover everything from smart cities to digital health and the long-awaited 5G.
Last year saw a total CES attendance of 175,212, including 68,064 exhibitor personnel and 6,365 media.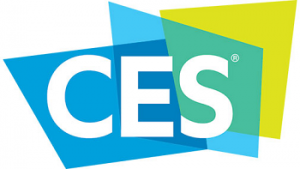 Apple finally appears after 28 years
The biggest news is that Apple is making its first official appearance at CES after 28 years. Jane Horvath, senior director of global privacy speaking on a panel Tuesday at 1pm, discussing consumer privacy alongside counterparts from Facebook (Erin Egan) and Procter & Gamble (Susan Shook) as well as a commissioner from the Federal Trade Commission, Rebecca Slaughter. The tech giant won't be pushing any products launches though, but Apple partners will reportedly demo Siri-enabled products for the home.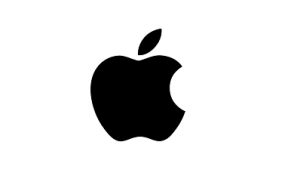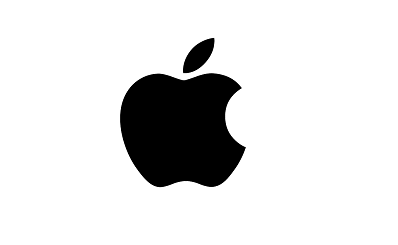 Facial recognition- a sign of things to come
When attendees register at CES this year, there will be a new option to confirm they are who they say they are: facial recognition. Certain CES check-in locations will have a camera set up that will snap a person's photo and automatically match it to the photo they used to register. It's opt-in and an example of how the conference and its exhibitors are trying to give the technology a more consumer-friendly image. Facial-detection technology has caused a lot of controversy and concerns over privacy and bias. It's already in use at airports and by law enforcement and included in other surveillance systems. Now the same companies making those systems want it to be embraced as a fun, user-friendly technology that makes tasks easier. Cybersecurity and personal privacy was added as an award category last year, and the Consumer Tech Association that puts on CES has been challenged by balancing different concerns. At least nine facial recognition companies will be at the show, along with eight other surveillance technology companies.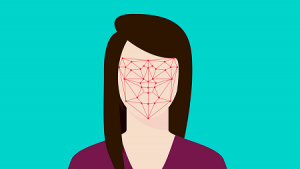 Mobile wallets get biometric and cryptocurrency upgrade
The AT.Wallet, a fingerprint-enabled cryptocurrency wallet from AuthenTrend has been honoured with an innovation award in the cybersecurity and personal privacy category at CES 2020. The credit card-style cold storage wallet uses biometrics for wallet login and transactions, and also features a standalone mode with e-ink for asset and transaction QR codes, Bluetooth LE mode for its iOS and Android app, and USB docking for transactions through Windows or Mac browsers.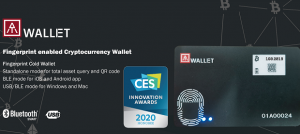 Cat waiter delivers food in understaffed restaurants
A food-ferrying robot cat with attitude is being revealed at CES as a solution to understaffed restaurants. The BellaBot, developed by Chinese company PuduTech, is a robotic waiter capable of delivering up to 10kg of restaurant orders to waiting customers. While its body is comprised of a stack of shelves carrying food trays, BellaBot has the head, face and personality of a feline. The robot can move autonomously through restaurants, meowing at customers as it arrives to encourage them to collect their order. The BellaBot is the successor to PuduTech's existing, more utilitarian, food-delivery bot which is already operational in 2000 restaurants worldwide. The company says that it is particularly targeting Chinese restaurants that struggle to employ staff.
Ex-Disney chief takes on TikTok with Quibi short video app
Quibi, short for "Quick Bites," is a mobile video service run by CEO Meg Whitman (ex-CEO of Hewlett-Packard) and Jeffrey Katzenberg (ex-chair of Walt Disney Studios). On Wednesday at 9:30am, they will deliver a keynote address at the Park MGM, offering a sneak peek of their platform, which is expected to roll out in April. Already, Quibi says it has sold $150 million of ads, putting it in strong position ahead of launch.
It's time for us to share what makes @Quibi extraordinary.

We're bringing our friends Tariq Shaukat (@Google), Adam Harter (@PepsiCo) and @SievertMike (@TMobile) to the #CES2020 stage.

See you all on Wednesday. pic.twitter.com/SDwTJH15lg

— Meg Whitman (@MegWhitman) January 6, 2020
Uber takes to the skies
Not content with leading ride sharing on the ground, Uber has expanded its skyward ambitions. The firm is expected to revealed more details of its 'Uber Elevate' project touted to lift off in 2023. At last year's event, the ride-sharing company unveiled a prototype of its aircraft manufactured by Bell Helicopter called the Nexus. Between 2024 and 2028, that could grow to as large as 25 cities with more than 100 aircraft. Meanwhile, the automotive industry will be showing up in force, and CES is now listed as one of the top ten car shows in the US.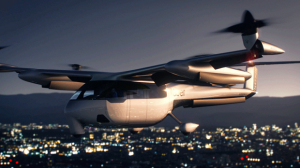 Sex-tech returns (by popular demand)
After a very public debacle last year, where it awarded, revoked, and then reinstated an "honoree designation" for a sex tech company, it seems CES has begrudgingly embraced the pleasure industry. The event organizes its thousands of exhibitors into categories like smart home, augmented reality, transportation — and the fast-growing health and wellness segment. And for the first time in its 52 years, the conference will allow sex-toy companies to exhibit on the show floor as part of that group, including a multitasking bed for sex and a number of "smart" and Internet-connected vibrators. The show's organisers changed their policy after some drama at last year's event. Sex-toy company Lora DiCarlo won a CES innovation award, but it was later taken away for being against CES policies prohibiting "immoral, obscene, indecent, profane" products. Not all vices are getting an invite. Cannabis and tobacco technology, such as vaporisers, is still forbidden at the show.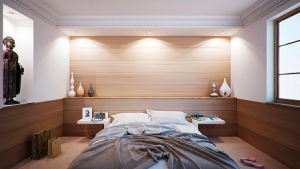 No more 5G false starts
5G has been hyped for a few years, but not quite hit the mainstream yet. CES is expected to see a number of companies launch 5G-enabled devices, like Dell's new laptops. The bigger question, though, is what people will be able to do with them. Faster connections in more remote areas unlock all sorts of marketing opportunities. The next week at CES will reveal what some of those applications will be.