Facebook unveiled a raft of new features during its annual F8 conference this week, including a dating service and its standalone VR device going on sale, but the conference was overshadowed by continuing controversies at the company.
The biggest news was a new dating app to take on the likes on Tinder. Facebook's dating service will be opt-in and founder Mark Zuckerberg was keen to stress it had been built with privacy and security in mind from the start.
Messenger gets simpler
Facebook is revamping Messenger with a much simpler and cleaner user experience after years of superfluous features like games.
"When you're messaging, you really want a simple and fast experience," Mark Zuckerberg said during the company's F8 keynote. "We're taking this moment to completely redesign Messenger to focus on these ideas." Zuckerberg again reiterated the "clean" and "fast" nature of the revamped Messenger app before moving on in the keynote.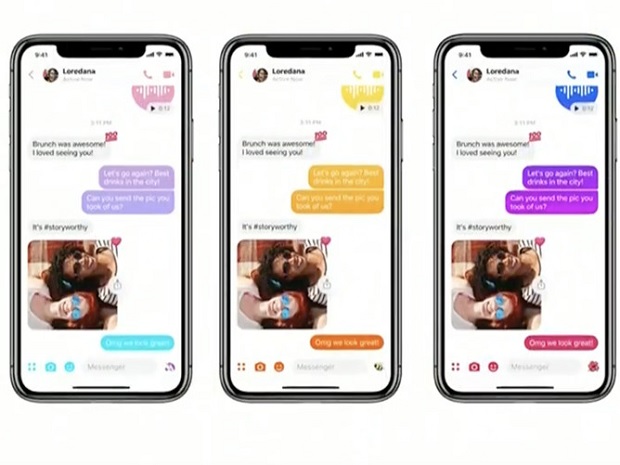 Messenger VP David Marcus said that the refreshed app is coming "very, very soon" and is something the team has been working on since the start of this year. It's going to have a dark mode, which is a nice addition in our growing world of OLED smartphones.
The bottom navigation has been simplified to three central tabs that focus on communication. Icons for the camera and video chat remain present at the upper right of the app.
Watch party combines video and live chat
Watch Party lets Facebook to watch videos together while continuing to comment and interact. Any public Facebook video can be included in a Watch Party, whether it's live or pre-recorded. The goal is to make watching videos a fun, social experience rather than a passive one, the company said.
As we think about video on Facebook, we're focused on creating experiences that bring people closer together and inspire human connection instead of passive consumption," said Fidji Simo, vice president of product at Facebook, in a blog post.
To start a Watch Party, group moderators select one or more videos and post it inside the group. When a party is taking place, members will see a Watch Party widget on the group page. As soon as you join, you'll see the same video everyone else is watching.
Members can look at the queue of videos to see what's coming up next. If you're watching the video on a mobile device, group members' comments appear overlaid on the video. If you're watching on the desktop, they appear in a rail on the right side of the video.
Facebook says it built Watch Party because it found live videos encourage more social interactions than pre-recorded ones. Turning pre-recorded videos into live events could help people enjoy them more, it says. The news comes a week after Facebook announced it would make significant changes to the News Feed, in part to reduce the amount of low-quality video served to its users.
Facebook CEO Mark Zuckerberg poked a little fun at himself talking about a new feature called Watch Party, which lets Facebook users view videos together with their friends.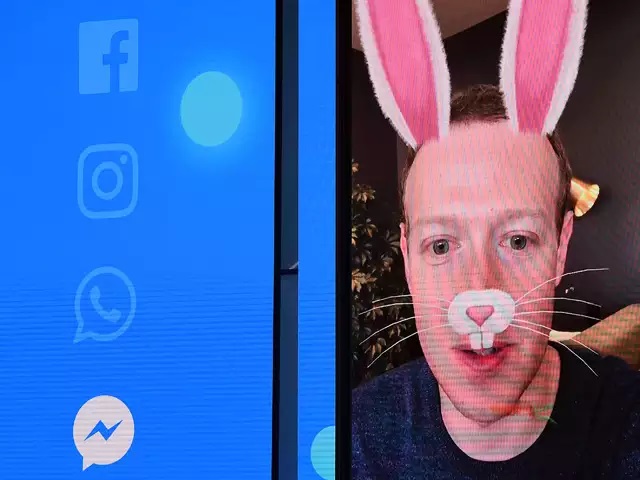 "Let's say," Zuckerberg told developers at Facebook's F8 conference Tuesday, "That your friend is testifying before Congress."
Now, he said, you'll be able to bring your friends together, "laugh together, cry together," Zuckerberg said to laughs, adding that some of his friends "actually did this."
Oculus Go VR kit goes on sale ahead of expectations
Facebook also made the surprise announcement that its portable VR headset – Oculus Go – would go on sale in the US on Tuesday, priced $199 (£146).
The standalone headset does not need to be plugged into a PC or smartphone to work.
Facebook launched the Oculus Go, the company's first cordless VR headset, at F8. @sarahfrier reports https://t.co/HFqcZNelsU #tictocnews pic.twitter.com/atfWwSOXix

— TicToc by Bloomberg (@tictoc) May 2, 2018
The $199 kit – which costs £199 in the UK – was the "easiest way to get into VR" and had the "highest quality lenses and optics that we have ever built".
The firm's larger Oculus Rift headsets have proved less popular than many industry insiders had predicted, and appear to have been outsold by Sony's less powerful PlayStation VR gear.
Privacy changes- clear history tool
Zuckerberg did not apologise for the scandal during the conference, only acknowledging that it had been an "intense year" so far and that the firm needs to "make sure that never happens again".
Facebook has faced fierce criticism ever since it emerged that it had failed to check whether political consultancy Cambridge Analytica had deleted data harvested about millions of its users.
Zuckerberg said that this was a "major breach of trust" that must never happen again.
As part of efforts to restore confidence, he said the firm was building a new Clear History tool to provide members with more control over how their information is used.
The feature will:
 let members see which third-party sites and apps Facebook collects data from
 provide the ability to delete the information
 prevent Facebook from being able to add such details to their profile in the future
However, in a related blog,Facebook has acknowledged that the tool will take several months to develop, and that it would still need to retain related information in "rare cases" for security reasons.
Instagram gets video chat
Zuckerberg also announced that video chat and new augmented reality filters were coming to its photo-sharing Instagram app. Live video on Instagram is already immensely popular, but now it will be possible to have a similar experience among a smaller group of friends. Video calling will go live in the app sometime in the next few weeks.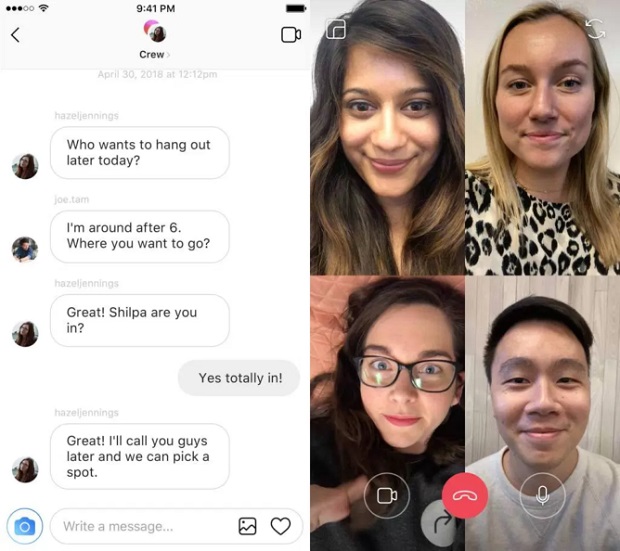 The popular Stories feature is gaining the ability to share content from other apps. For example, you can easily add what you're listening to in Spotify to a story and it will include the album art plus a link to the track (see below video). The GoPro app also supports similar functionality, from which you can add images and video to your stories or direct messages.
Instagram is also getting a new filter to protect users from bullying comments. "This new filter hides comments containing attacks on a person's appearance or character, as well as threats to a person's well-being or health," the Instagram team writes today. In addition to the automatic filtering, Instagram will now also get alerts when there are repeated issues with an account.
But that's not all; Instagram is also getting support for Facebook's AR features with AR features from third parties.
WhatsApp gets video as founder quits
WhatsApp is getting several new changes including stickers and business-focused app features, its parent company Facebook announced today during the annual F8 developer conference. The messaging platform will also be adding group video calls in the coming months, WhatsApp director Mubarik Imam announced.
Imam didn't have many details to give about how group video calls will work just yet, but from the example video, we can see that calls will allow four people to simultaneously participate. She revealed that WhatsApp now has over 450 million daily users, and over 2 billion minutes of video and audio calls are made through WhatsApp each day.
WhatsApp is getting stickers, following in the footsteps of other messaging apps like Facebook Messenger, Line, and WeChat. It will also let allow third parties to develop their own collections of stickers.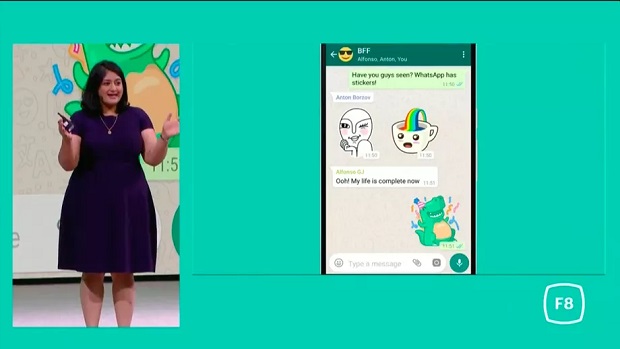 Big businesses will also benefit from new WhatsApp tools to help them communicate with their customers.
Zuckerberg also paid tribute to WhatsApp's co-founder Jan Koum, who announced he was quitting the company this week.
"One of the things I'm most proud of is we've built the largest, fully encrypted network in the world," Zuckerberg said.
According to an earlier report by the Washington Post, Mr Koum had decided to leave because he was unhappy that the forthcoming business tools would involve a weakening of WhatsApp's encryption.
View the keynote here: