Vodka brand Absolut has launched a film 'the vodka with nothing to hide' to prove ust how transparent things are in Åhus, Sweden and features employees totally in the nude.
Championing brand transparency, Absolut's campaign takes the style of a tongue-in-cheek employee induction video – with a twist.
With consumers increasingly aware of brand ethics and ethos, Absolut's global campaign features 28 of its employees, including the CEO, Anna Malmhake completely naked.
Spotlighting Absolut Vodka's CO2 neutral distillation process, sustainable ethos and local sourcing, viewers are invited on a revealing journey.
The film, featuring employees from The Absolut Company, humorously pays homage to classic employee induction videos and highlights its sustainable, progressive approach to creating the highest quality vodka. The nudity is used as a metaphor for their transparent production process, so rest assured, employees at the distillery are normally found fully clothed.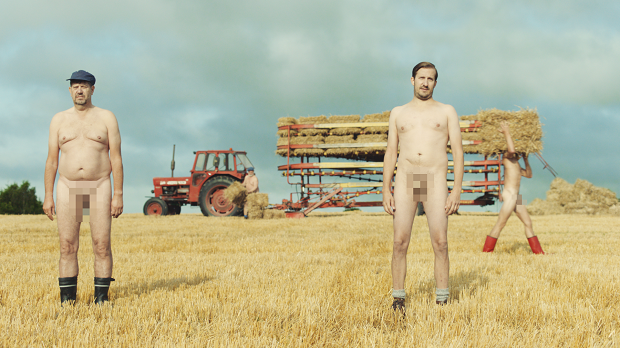 "We are very proud of the high-quality vodka we make here in Åhus and also the way we make it. We control every single step from seed to bottle, and we do it with passion and pride. Quality and sustainability are lead words to us and we love to tell our story. Normally, when people come to see us, we do have clothes on. But the transparency about how we do things is still the same!" says Anna Schreil, VP Operations and one of the 28 employees featured in the film.
Absolut has a long-term vision to create one sustainable circular source and continues to work with the ambition that there is no waste, only by-products that can be innovatively reused. This film is just one part of Absolut's journey towards a more sustainable world.
'The vodka with nothing to hide' communicates Absolut's belief that all companies have a duty to strive for sustainability as made clear by Craig Johnson, VP Global Marketing. "Absolut has always believed in using its voice to promote change and we are proud to champion sustainability and transparency in our industry. We feel it's now more important than ever to let our customers know, we have nothing to hide!"
Absolut's commitment to progress and sustainability go back to the very origins of the company in 1879. The company founder, LO Smith was dedicated to not only creating a better vodka free from fusel oils, but valued and respected his employees including championing their right to vote. Today, Absolut is keen to invite visitors to experience LO Smith's legacy – by opening the doors to its distillery and new visitors centre this summer.