With Apple Pay growing in popularity, Johannes Heinze managing director EMEA at AppLovin, looks at why app makers should integrate the technology into their services.
In-app mobile purchasing has given millions of smartphone users access to one of the easiest ways to pay for goods and services.
The broad availability combined with a rise in demand for simplicity around in-app mobile transactions means there's no excuse for brands not to integrate this functionality into their apps.
When you look at the whole funnel of customer acquisition, it's the end of the funnel–the actual payment–that's the most crucial part.
At AppLovin, we advise all our advertisers that if they don't have a clean end-to-end funnel, won't get the highest possible return.
The key reasons for adding in-app payment processes include the improvement of user engagement, an increase in in-app spend, and the reduction of basket abandonment.
Mobile payment is big business
eMarketer has forecast a 210% growth in the total value of mobile payment transactions in 2016; the development of in-app mobile payment technology is transforming the way in which consumers conduct mobile commerce transactions and the functionality therefore has the potential to conduct a significant share of these future mobile payments.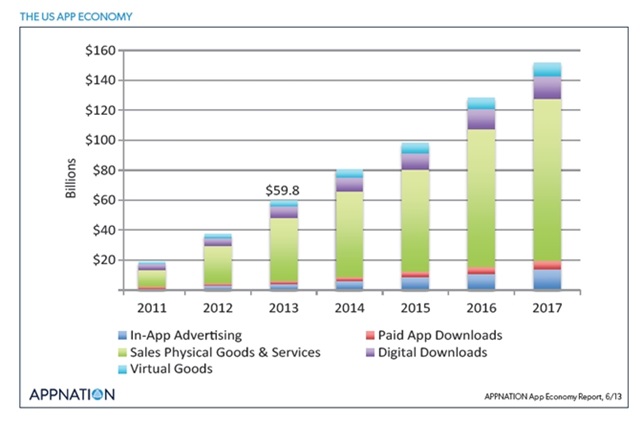 The difference between 'in-app purchase' and 'in-app payment'
An in-app purchase is when one procures virtual goods in an app e.g. buying PokéCoins in Pokemon Go.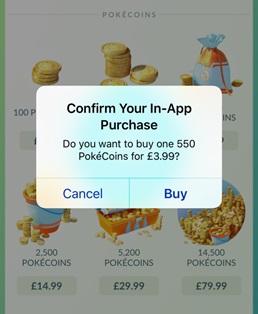 An in-app payment is when one purchases physical goods or services through a mobile app using either Apple Pay or Android Pay e.g. buying headphones through the Amazon iOS mobile app using the Apple finger touch button to authorise a purchase.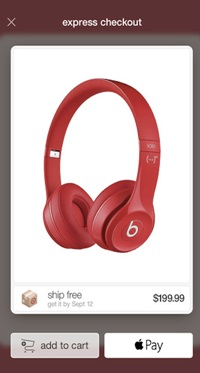 The benefits of in-app payment
The greatest strength of in-app payments is that they are very easy to do. Once set-up, in-app payment empowers people to make purchases with just a few finger taps: in some devices a password is required, in others Touch ID or a fingerprint reader authorises purchases. Many mobile payment methods require users to fill in personal information and credit card details with every purchase: this inconvenience prompts shoppers, frustrated by the lengthy checkout process, to abandon an incredible 86% of mobile baskets.
In stark contrast, many apps supporting Apple Pay's streamlined payment option have reported a significant increase in the percentage of order completions. Men's clothing shopping app JackThreads reported that customers using Apple Pay were 92% more likely to complete their transaction. In-app payments have the potential to make buying anything, from clothes to power drills, as easy as ordering an Uber and every retailer wants to be the next Uber.
The different guises of Apple Payments
Apple Pay via in-app payments
Apple Pay in-app payment allows users to make in-app purchases without leaving an app. It is easy to deploy as it doesn't need any NFC hardware, just a minor coding update by developers.
What distinguishes Apple Pay from previous efforts to ignite the mobile payment market is that Apple has the scale and the influence to roll out the service quickly and to meet the consumer demand for convenience and trust. With end-to-end control of both software and hardware, Apple's service is protected by deeply embedded security and offers customers a fast and simple user experience. Instead of requiring the entry of numerous details, customers can checkout with a couple of taps whilst still in the app. On-demand grocery app Instacart said customer checkout is 58% faster with Apple Pay than with other payment methods, saving them about a minute on average.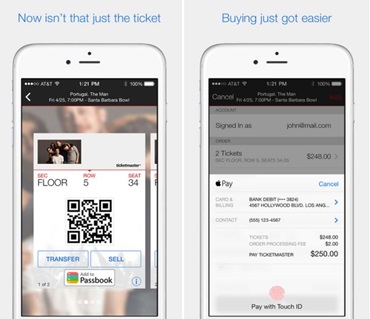 Apple Pay NFC (Near Field Communication)
Apple Pay's iPhone-powered Near Field Communication (NFC) platform enables users to make contactless payments in participating stores using an iPhone 6 or 6S. While initial Apple Pay hype was focused on the novel concept of in-store NFC payments, the use of Apple Pay to make in-app payments is fast becoming the real Apple Pay success story.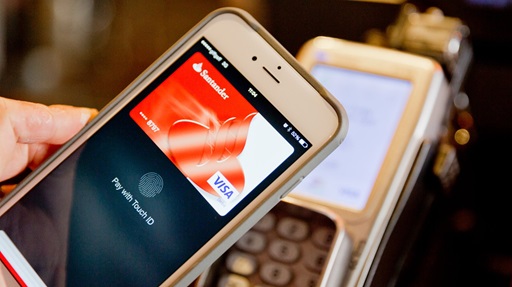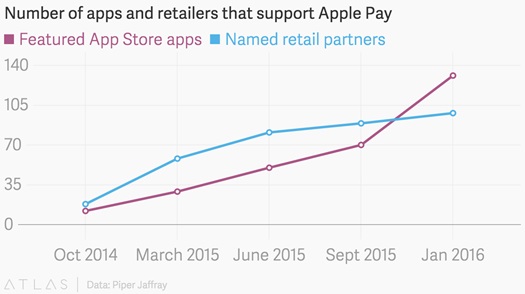 Apple traditional In-app purchasing (IAP)
Apple's in-app purchase feature enables developers to sell a wide selection of items like premium content, virtual goods and subscriptions. Just like apps sold on Apple App Store or iTunes, developers receive 70% of the purchase price. It's important to note that this is not Apple Pay – traditional in-app purchasing is done through App Store/iTunes billing system and IAP predates the Apple Pay solution.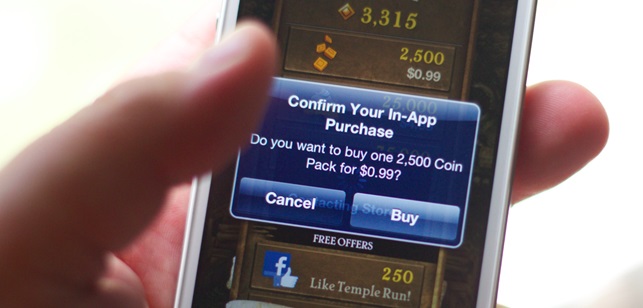 Android Pay and in-app payment
This is the system that Google uses for in-app and online purchases. The Android Pay app is a one-stop shop for managing payment methods and transaction history, whether done in stores (via NFC), in-apps or online. In May 2016, Google made Android Pay's in-app payments API available to everyone – any app that has an e-commerce element can securely store credit cards.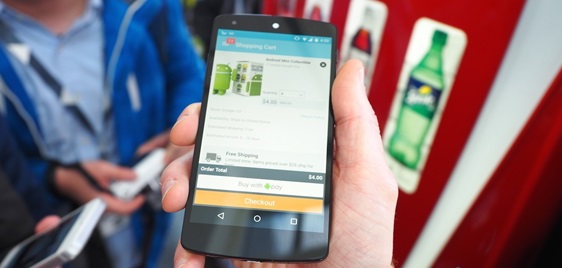 Google's Android Pay is slowly catching up with rival Apple Pay. Google is making it increasingly easy for Android users to make in-app payments. Like with Apple Pay, Android Pay allows users to make purchases through their credit cards without exiting an app. This new feature applies both to the in-app payment of physical goods, like groceries through Instacart, and for services like TFL London (see pic above). Several apps like Lyft, HotelTonight, DoorDash and OpenTable have already integrated the new payments feature and Google has promised wider adoption in the coming months.
Conclusion
Fast secure checkout via options like Apple Pay and Android Pay's in-app purchase is the Holy Grail for developers and mobile app retailers. It brings them close to "1-click" retail nirvana which brands like Amazon have successfully delivered so well against the traditional time-consuming process of punching in personal information. Speeding up this process ultimately means fewer buyers will abandon their shopping carts before finishing their transactions. In addition to these aforementioned key benefits, painless state-of-the-art authentication functionality for Apple or Android Pay gives retailers and developers much greater confidence in transaction security at a time when many organisations feel nervous about being hacked. Apple Pay and Android Pay offers consumers an effortless experience from clicking an ad to purchasing goods or services.
By Johannes Heinze
Managing director EMEA
AppLovin