Microsoft's digital assistant Cortana will be available on iOS and Android devices in in addition to Windows Phone when Windows 10 launches this summer, as the firm begins a cross-platform strategy to rival Siri and Google Now.
The move is part of the software maker's efforts to better compete in the mobile arena by making its apps and services available to users of the rival devices that have proven vastly more popular than Microsoft's own Windows Phone offerings.
Cortana will exist on third-party phones as a separate app that will work in conjunction with your "Phone Companion" app on PC.
This means that users still need computer with Windows 10 to kick off the process, but iOS and Android devices will be able to sync with Microsoft's operating system back home.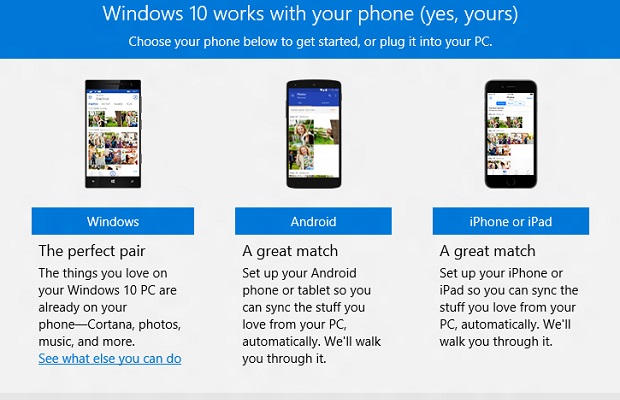 Microsoft says that the experience will be comparable to the one in Windows and Windows Phone, but not identical. While things like questions, alerts (including geographic ones) and flight tracking will all work, Cortana on iOS and Android won't be able to launch apps, change system settings, or respond to the always-available hands-free "Hey Cortana" trigger that's available in Windows 10 and on some Windows Phones.
The spread of Cortana forms part of Microsoft CEO Satya Nadella's new strategy to focus on mobility of experiences across devices.