Google's recent core search algorithm update has meant big changes in how websites are positioned in search results. Michael Hawtin, Head of SEO at Harvest Digital looks at the impact of the search giant's focus on fresher web content.
The month of January has been a turbulent time in the world of search engine algorithms, especially as we had expected the long awaited, real-time updates to Panda and Penguin. However, it was discovered what actually happened was a world-wide wholesale core ranking algorithm update.
Google is spring cleaning its SERPS
From the analysis we did, we saw a lot of changes that didn't have any observable patterns. The only consistency we did see was the huge fluctuations of rankings that happened when the algorithm updates, i.e. rankings going up a couple of places and then dropping 20 places before returning or not.
Once the dust settled, many of our clients saw positive changes with the SEO community reporting that the apparent losers had been classic print publishers with their losses in rankings coming from older content pieces. In other words, Google is cleaning up its SERPS with fresher content.
SearchMetrics provided interesting post-update analysis, revealing that what has become clear is whether a publisher or brands won or lost for a specific keyword is depend on the individual Query Deserves Freshness (QDF) score. The QDF is a score that Google calculates according to current events, user behaviour and in summary websites with current content witnessed visibility gains.
User intent is key focus within algorithm changes
In an article by SearchMetrics on Google Core Update, they make an interesting discovery that user intent is becoming a driving force behind the algorithm changes. While long-form, quality content champions rankings, it's also worth noting that landing pages for educational games were also a dark horse in the rankings race.
The below example from brainpop.com's landing page is the kind of content starting to index and rank: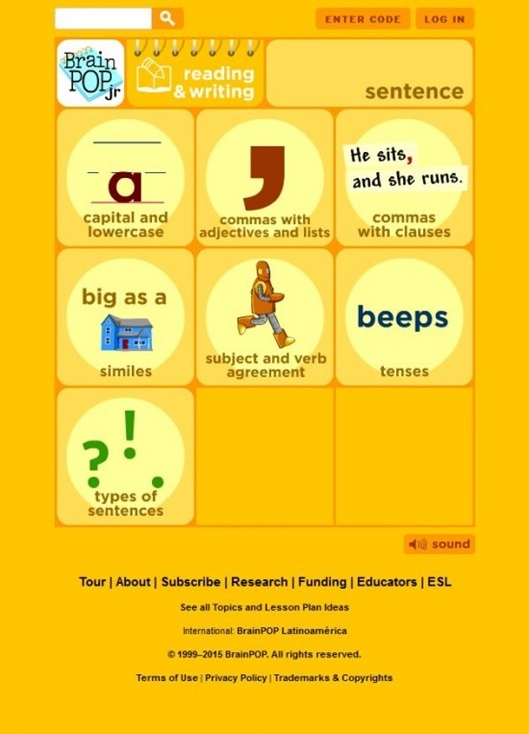 Image source: 'Google Core Update 2016: Analysis of Winners and Losers', SearchMetrics
The screenshot is actually the complete page. If you are intending to cloak or hide content, just take a look at the Google cache: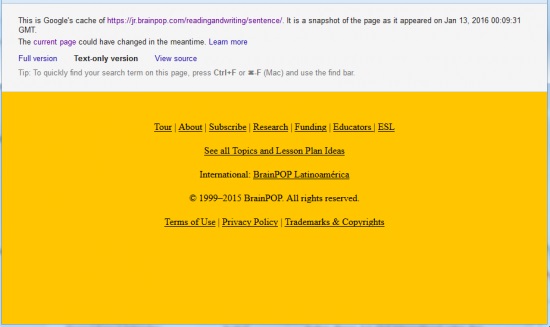 Image source: 'Google Core Update 2016: Analysis of Winners and Losers', SearchMetrics
From a classic SEO perspective, the above results shouldn't rank, which leads to user intent being the key. What can be drawn from this is that while long-form content pieces that cover a topic in-depth are the winners in many areas, the sheer amount of content doesn't always win. What is of utmost importance is that the content is relevant and fulfils the user intent, whatever that format comes in.
Additionally, what this means is that as a discipline SEO continues to be more and more about strategies for earned and owned media, with a focus on long-term discoverability and smarter user focused content.
Follow this mantra and the algorithms will reward you now and in the future.
By Michael Hawtin
Head of SEO
Harvest Digital