As 2015 draws to a close, we look as some of the biggest marketing blunders of the year. From Heinz QR code porn fiasco to the Ashley Madison hack, there were plenty of mistakes from companies that should know better. Read on, learn from the mistakes and hope your team doesn't make the list in 2016…
In a stark warning to brands with too many untracked website domains, Heinz has been embarrassed after a QR code on bottles of Ketchup now links to a hardcore porn site.
In a bid to pre-empt Facebook's upcoming 'Reactions', USA Today has started inserting emojis into its newspaper- but readers are giving it the thumbs down.
So the USA today put FB's new emojis in their print edition. It feels so wrong on paper IMHO via @jodiontheweb pic.twitter.com/dv7AhFL1Ke

— Felicity Morse (@FelicityMorse) October 9, 2015
The website and social media pages for controversial human-rating app Peeple have been taken offline, after a flood of criticism.
Hackers who stole the personal and private details of users of adultery dating website Ashely Madison claim to have released the data on to the internet.
A photo of young bikini-clad model and mum running with a Bugaboo stroller has caused outrage on Facebook. We examine the lessons we can learn from this social media storm.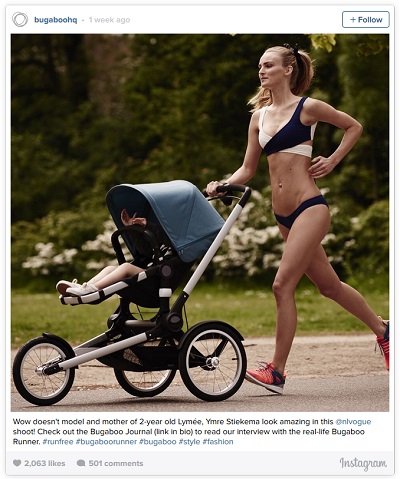 From extra long shoehorns to an airplane seatbelt extender- Amazon's 'Prime Day' didn't exactly deliver the big discounts on big ticket items that many were hoping for. However, the hype for an event 'bigger than Black Friday' helped the online retailer enjoy an 80% rise in sales.
The boss of online community Reddit is standing down after a user reviolt over an employee's sacking earlier this month.
Twitter has pulled a brightly flashing Vine ad from its website Friday after receiving complaints from an epilepsy charity.
In a stark reminder of the perils of having a digital-only plan, a UK music festival plunged into chaos over the weekend as its cashless payment system failed- leaving music fans unable to buy food or drink and being forced to queue for hours.
Social media is great for sending personalised messages to customers- but what happens when brands get too personal? Nando's recently attracted criticism after a its tweets to a female customer crossed the line from friendly to creepy.
Is nandos moving me or am I seeing things pic.twitter.com/NVY2dWWQOc

— Elle (@ells__) May 27, 2015
Smartphone users in Australia were given a rude awakening on 13th January 2015, when a technical glitch meant the customers of mobile network Optus were woken up an hour earlier by their alarm apps. This case study looks at how the brand reacted to the social media backlash with offers of free coffee and food.
.@Optus says sorry for #optuswrongtime with free coffee in #Brisbane pic.twitter.com/5GeLGdOBaf

— Patrick Williams (@iampatwilliams) January 14, 2015
A London poster ad featuring a bikini-clad model next to the words "Are you beach body ready?" has sparked a social media backlash. But it also made Protein World, the company behind the campaign, around £1m in sales within just four days. This case study looks at the one of the most controversial ads on the year and asks whether there really is no such thing as bad publicity…