Mobile World Congress has become one of the biggest tech events in the digital calendar, and this year was even bigger, with AI, mobile money and edge computing dominating the agenda.
Taking place every 12 months in Barcelona, the gigantic tech show is a chance for new gadgets to be unveiled.
The huge trade show takes place over two exhibition sites in Barcelona: the Fira Gran Via and Fira Montjuïc. In terms of size it might not hit the same scale as CES, but Mobile World Congress is still a massive event.
Enabling technologies such as edge computing were revealed to be blossoming, bringing the power of data centre-style processing closer to the end user or machine.
View some key highlights here:
Here's the top 10 trends from the event:
Edge computing: The solution to high powered small devices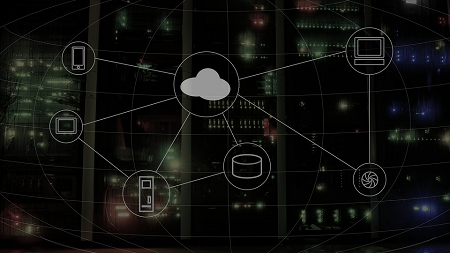 After blockchain, perhaps the next big tech buzzword for 2018 is Edge Computing, and there were plenty of firms at MWC 18 showcasing this new way of upping the processing power of small devices.
Edge computing refers to putting cloud computing power close to the network edge so that devices within the cells or networks are lighter and easier to operate. This would be like compressing a VR headset down to the size of a normal pair of glasses, with all the computing processing and connectivity being handled wirelessly, leaving the user unencumbered and able to interact with the virtual content.
At MWC, Dell EMC-owned VMware revealed plans to use hyper-converged solutions for edge computing, making IoT infrastructure secure and easier to manage and scale. Gartner predicts that 75% of enterprise-generated data will be created outside the traditional data centre or cloud, which will be up from 10% today. If anything, the need for edge computing – or data processing close to antennas – will be driven by the rise of IoT, which requires a new class of cost-effective infrastructure to process data inputs from potentially billions of endpoints.
Mobile launches: Samsung embraces AR with S9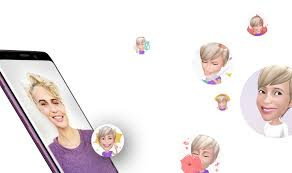 At Samsung's Galaxy Unpacked 2018 event, the Korean tech giant officially unveiled its latest flagship smartphones, the S9 and S9+. Under the motto of "Do What Can't Be Done," Samsung's successors to the Galaxy S8 tap into the needs of the social media age, ramping up the capabilities of its camera and speakers while introducing a slew of new features like AR Emoji and Super Slo-mo. The biggest headline, however, seems to be that the S9 has a headphone jack, unlike the iPhone X, Pixel 2, and Huawei Mate 10 Pro.
Asia beating Europe for 5G trials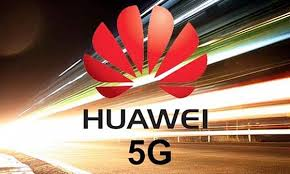 Ultra-fast 5G has been hyped for a couple of years, but the technology is unlikely to reach consumers for a few years. The official standard for 5G has to be agreed, but super-fast mobile internet 5G was the buzzword of MWC 2018. According to figures from the GSM Association (GSMA), there are currently 77 operators trialling 5G across 49 countries.
Europe is falling behind on 5G use cases, with North America and larger Asian economies in launching future 5G-enabled use cases. MWC 2018 saw a large number of Chinese mobile equipment makers, from Huawei to ZTE, and others vying for a chunk of the 5G action.
During the show, Huawei signed 5G memorandums of understanding with 45 operators in Asia, Europe and North America, and said it is already conducting pre-commercial trials with 30 mobile players.
China Mobile also plans to start large-scale 5G trials in the second quarter across 17 cities with 11 types of services and applications, including 4K live streaming, mobile telemedicine and connected drones.
In the US, Sprint aims to be the first to launch 5G, with networks planned for Los Angeles, Washington DC, Atlanta, Dallas and Houston expected to experience 5G-like capabilities as of April.
Intel said it is already working with Dell, HP, Lenovo and Microsoft to bring 5G connectivity to Windows PCs using the Intel XMM 8000 series of commercial 5G modems.
Smart cities: Tokyo to lead the way in Olympics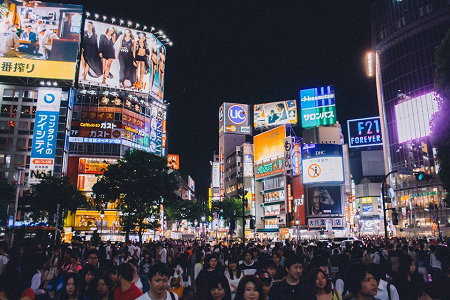 The focus for smart cities is to achieve a more efficient working city to live in, with the people of the city the driving force behind the ideas. User needs are ultimately the game changer in what innovative ideas smart cities will present over the next year.
MWC demonstrated the capabilities possible with smart cities with numerous exhibitions. Cisco IoT tapped into the technology by demonstrating everything from water supply to tackling fog on the roads.
Samsung demonstrated 5G use cases such as smart cities, stadiums, homes, cars and trains, along with its new LTE radio units and massive multiple-input, multiple-output (MIMO) solutions aimed at improving 4G networks ahead of the transition to 5G.
At MWC, Intel announced that it will partner with Japan's NTT DoCoMo on providing 5G coverage and technology for the 2020 Olympic Games in Tokyo. This follows the successful trial of technology during the 2018 Olympic Winter Games in Pyeongchang.
Among some of the applications that can be expected at Tokyo 2020 are 360-degree 8K video streams with real-time broadcasts, including VR applications, drones with HD cameras, smart city sensors and connected cars that will enable better transport options in Tokyo and access to athletes' data and analytics.
Mobile money- Asia overtakes Africa for accounts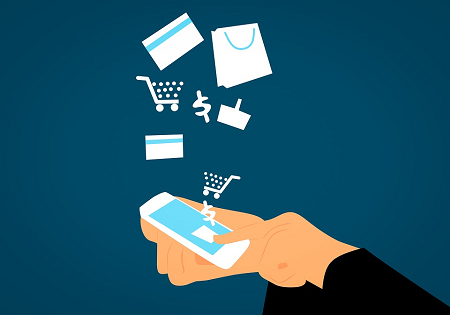 In a presentation at MWC, the GSMA estimated that mobile money services generated $2.4bn in direct revenue during 2017 as the industry processed $1bn worth of transactions daily. The GSMA's annual State of the Industry Report on Mobile Money revealed that there were 690 million registered accounts across 90 countries last year, up 25% year on year. For the first time, South Asia rather than sub-Saharan Africa led the charge with the most transactions, accounting for 47% of the world's registered accounts.
Blockchain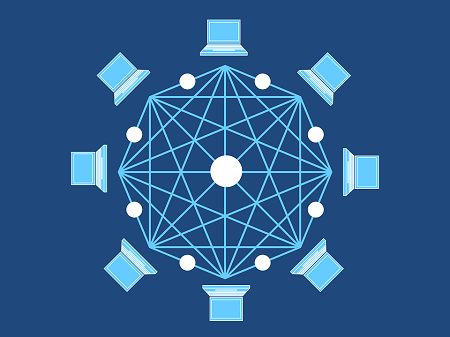 Blockchain and crypto currencies have been taking the global headlines recently, and MWC 2018 was no different. Cisco IoT touched on using Blockchain within smart cities, as an incentive to further developments. Whether it be trading through Blockchain or creating crypto currencies for individual cities.
Verizon Enterprise Solutions said it plans, later this year, to launch a portfolio of services based on KSI blockchain technology. The services will be offered through its Virtual Network Services (VNS) platform. Verizon didn't specify what the services would be, only saying they would help large enterprise and government customers maintain the integrity of critical infrastructure and protect physical and digital supply chains.
And T-Mobile was listed as a participant in the Linux Foundation's Hyperledger Sawtooth blockchain project. "As the un-carrier, T-Mobile approaches the wireless industry differently," said Warren McNeel, SVP of digital technology and development at T-Mobile, in a statement. "Using Hyperledger Sawtooth as a platform, the company created Sawtooth Hyper Directory as an Identity and Access Management (IAM) solution."
Internet of Things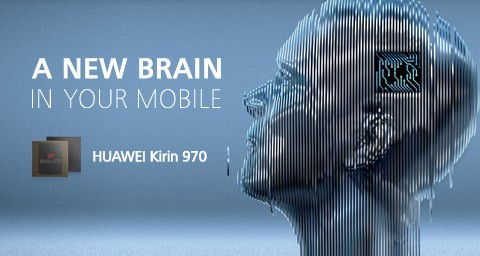 At MWC, key players such as Sierra Wireless, Huawai, Ericsson, Dell, IBM, NEC and Intel demonstrated a range of applications in IIoT, from smart cities and transport to smart agriculture, smart aviation, e-stadiums in action, worker safety, robotic manufacturing and cloud VR.
GSMA Intelligence predicted that there will be 25bn connections to IoT globally in 2025. This will include 5.6bn connections in Europe, 5.8bn connections in North America, 1.3bn in Latin America, 1.4bn in Africa and the Middle East, and a huge 10.9bn in Asia-Pacific.
Connected cars
At MWC, Huawei turned a Porsche into a driverless vehicle by combining it with the AI power of the new Mate 10 Pro smartphone. The device was able to use its neural processing unit to recognise objects such as people, animals or footballs using machine learning and the same technology it employed to learn 50,000 languages with Microsoft for real-time translation.
German computing giant SAP revealed the SAP Vehicles Network Solution, an open standards-based services marketplace for the buying and selling of mobility services.
Spanish carmaker SEAT announced the creation of a new company, Xmoba, which is going to identify, test and invest in initiatives that succeed in promoting solutions that improve the future of mobility. In addition, the carmaker also announced its intention to participate in one of the most significant projects facing Barcelona: turning the city into a 5G technological hub.
AI-powered phones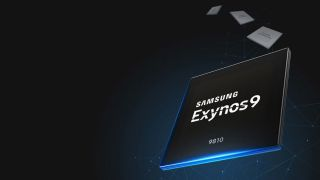 Another aspect of the Samsung Galaxy S9 was a neural-image-processing chipset that may "outsmart" the ones launched by Huawei and Google. Powered by AI, these chipsets turn phones into imaging machines that do not rely on connectivity or the phone's core processor. As a result, augmented reality, image recognition and virtual reality will all run more smoothly. The process will also be more secure, because it will operate within the user's phone, which will no longer have to send data back to the cloud.
Rise of the robots
Of all the robots on display at MWC, Temi was the most personable. Temi, a 'personal robot' is a butler, boombox, YouTube portal, and even a weather forecaster. Its face is a 10-inch tablet that sits atop a wheeled, motorized base that follows you wherever you go.