Transport app Citymapper has moved into real life vehicles, with a new bus that drives an under-serviced route in London.
The Citymapper Smartbus aims to "redesign the bus", both in terms of how one looks and how it operates.
As part iof a two-day trial, the bus drove down a set circular route. The test marks an ongoing project that will see the company attempt to realise responsive buses.
"We feel buses haven't evolved enough," wrote Citymapper in its post. "They still roam around cities utilising old systems of operations and inefficient technology."
"If we're going to solve urgent problems of congestion and infrastructure, we need buses to improve, to operate smarter. In the era of smartphones we can have responsive buses that react to realtime needs."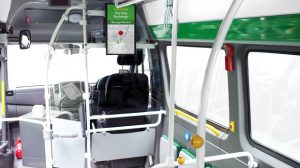 The route was picked by Citymapper based on data analysis evaluating commuter demand and existing connections. Data as to how the buses were navigating London's traffic at a 'smart' pace is sent back to Citymapper's developers over the course of the two days, meaning the software is developed and improved in real time.
The bus comes in two sizes: the standard long bus, and a smaller minibus-like vehicle the company believes is necessary in crowded cities. The smaller bus is also the more likely to suit a responsive or on-demand service.
The Smartbus was launched with the full co-operation of Transport for London (TfL), which Citymapper describes as "the most forward-thinking public transport agency in the world".