A vast 62% of web users are using music-streaming services, but just 13% are paying, according to new research from Global Web Index.
This month Spotify announced a deal with Universal Music, that new albums from certain artists on the record label will only be available to paying Spotify members for the first two weeks of their release.
This change to its ad¬ supported tier will increase the gap between its free and paid for services, with the hope of converting more users to the paid¬ for tier.
At present, there's a huge disparity here, with a substantial 50 ¬point gap between those who say they use music streaming services (62%) and the numbers paying for this access (13%).
Age¬ based differences are interesting here, though. 16¬-24s are the most likely to be using these services each month and are also the most likely to be paying – with figures then declining in line with age.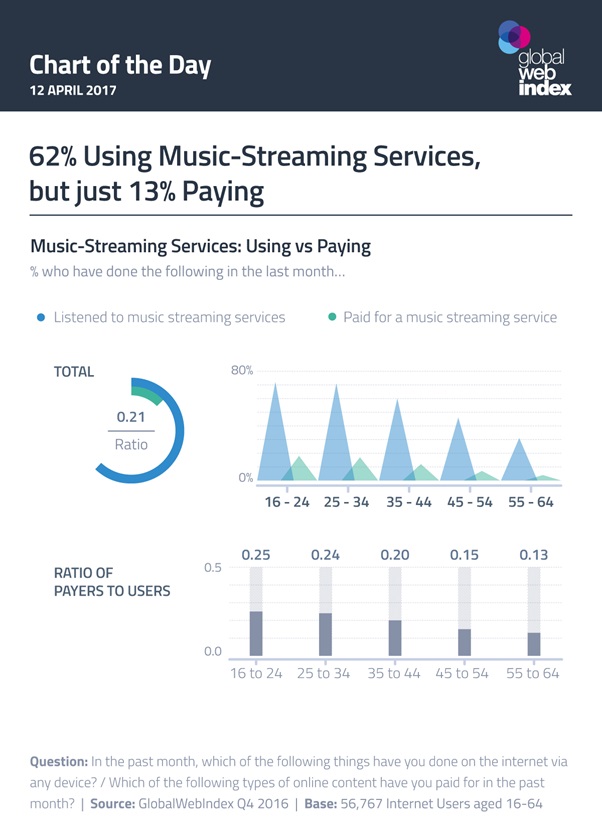 http://blog.globalwebindex.net/