From Periscope puddles to Buster the Dog, 2016 was another big year for video viral marketing case studies. Virtual reality, live video and uplifting tales of unity were key themes this year. To round off the year, Netimperative has assembled our 25 favourite virals from around the world for your viewing pleasure…
(200m Facebook video views total)
Back in May 2016, a mother's video clip showing her hilarious reaction to trying on a Chewbacca mask became the most watched Facebook Live video ever. Kohl's, the US supermarket that sold the toy, quickly made a follow up video, showing how brands need to react fast in a social world. The original video showed Candace Payne's infectious laugh and genuine joy with her Chewbacca electronic mask purchase. Posted on Facebook LIve on May 19th 2016, the video quickly generated 135 million views within just four days.
(90m YouTube views)
Insurance firm Geico followed its hugely successful 'Unskippable' ads from 2015 with a new series that dared users to 'fast forward' through compelling YouTube ads. The premise is that you can fast forward these but the ending is so enticingly bonkers that you want to see the whole thing… and it worked

(600,000 YouTube views)
UK department store Harvey Nichols scooped the Cannes Lions Grand Prix in the film category, with a funny and engaging social campaign that promoted its loyalty app showing real footage of shoplifters (with cartoon faces to protect their identity).The ad beat the other 2,800 entries in the film category and won the Grand Prix award. It is "just a perfectly executed film," said Joe Alexander, jury president of the Film category and chief operating officer at The Martin Agency."The music, the animation, the edit, the copy – flawless," he said in an email. "And it's the kind of film that works just as well in paid media as unpaid, a quality the best films today must have."
(61m YouTube Views)
Unilever brand Knorr created a digital tool that let users figure out their flavour preferences, and used it to match up strangers on a first date to see if a shared passion for certain tastes would create chemistry. The film marks a new direction from the Unilever-owned brand, in an attempt to target the next generation of "food-obsessives" who see social media as the place to share recipes. Created by MullenLowe, the campaign film was developed and directed by filmmaker Tatia Pilieva of Pulse Films, whose viral movie 'First Kiss' won a Gold Lion at Cannes in 2014.
(2m YouTube views)
A campaign featuring transgender pop band from India has won the second annual 'Glass' Award at Cannes Lions, for its work to promote gender equality. the "6 Pack Band" was assembled by Hindustan Unilever, from Mindshare, Mumbai. In India, transgender people have some legal protections but many are still ostracized from society and face tough challenges. The ad campaign for the Brooke Bond Red Label Tea, which promotes itself as the brand that brings people together, used India's rich culture of music and dance to help encourage acceptance of transgender people.
(18m Facebook views)
Ahead of Thanksgiving, indie band OK Go have partnered with consumer packaged goods firm Morton Salt to launch a time-bending Facebook music video … filmed in just 4.2 seconds. According to OK Go singer Damian Kulash, Jr., there are 325 events unfolding in those few seconds. The video also doubles as an ad for Morton Salt's "Walk Her Walk" campaign, a movement that aims to inspire positive change. Unlike previous sponsored music videos, the band opted to seed this on Facebook rather than YouTube.
(30m views on Facebook and YouTube)
In an unconventional approach for a sporting event, Channel 4 made a music video to promote its coverage of the Paralympic Games in Rio. However, the bold move pays off in the powerful and engaging clip. The 3 minute ad slot crams the talent of 140 athletes, musicians and ordinary people with disabilities into a music video. Singer Tony Dee's covers the Sammy Davies Jr track "Yes I Can" from his wheelchair, alongside a big band staffed entirely by musicians with disabilities.From a pilot steering a plane with her feet to a blind pianist, it's a celebration of an extraordinary range of talent – all set to a jaunty swing soundtrack. Since it was first aired on Friday night, the advert has been seen by millions – with more than 23 million people watching it on Facebook alone.
(12m YouTube views)
Volvo's FMX truck is the toughest they've ever built, so the brand demonstrated its durability by letting a child rag one around an obstacle course, getting over 11m YouTube views in the process. The video not only succeeds in demonstrating the toughness of the new Volvo FMX, but also makes for a fun watch. The truck braves fireworks, water filled yards while going off track most of the time, thanks to the 4-year-old's highly destructive spree.
(1.5m YouTube views)
VR was a big trend this year, and this ad showcased just how the new technology can really drive engagement. Australian insurance firm Budget Direct worked with 303 MullenLowe in Sydney to create a virtual ad-within-an-ad for which gives audiences the chance to ride with Captain Risky as he performs a spectacular double helix jump stunt.
(2m YouTube views)
This online video campaign from Donate Life took an unusual approach and used dark comedy to show how even the "world's biggest asshole" can do something very positive through organ donation. The ad, created by The Martin Agency, tells the tale of follows Coleman F. Sweeney and shows off the sleazy and obnoxious antics that have earned him the dubious honour of the "world's biggest asshole. However, the film's twist shows that after his untimely death while arguing over a diner meal, Sweeney, his waitress discovers on his license that he's signed to be an organ donor. The film ends with the words: "Even an asshole can save a life."
(6m YouTube views)
Forget John Lewis – the real winner of Christmas 2015 was this campaign for Spanish lottery firm Loterias y Apuestas del Estado. The Pixar-style 'Justino' film captured hearts while an engaging social media campaign built anticipation in the run up to the high-profile Christmas lottery draw- increasing spend to an astonishing €55 per person. The results earned Leo Burnett Madrid a Grand Prix in the Cyber category at Cannes Lions.
(500,000 YouTube views)
In a sign of things to come, Microsoft showed off its artificial intelligence abilities, with a new program that can produce an 'original' Rembrandt painting based on the master's old works. This viral video gave us an exciting glimpse into how AI can bring the past back back to life- and the possiblities are incredible. The Next Rembrandt' project uses AI, capable of deep learning, was imprinted with 346 of Rembrandt's known works to create a unique 3D printed image in his style.
(600,000 Periscope viewers)
This was certainly one of the the most bizarre viral sensations of the year. On a wet Wednesday in the UK, thousands of people tuned in to watch a live stream of a large puddle in Newcastle, with a number of high-profile brands dipping their toes into the Twitter frenzy. The pool, which blocked a busy bridge crossing, was broadcast live on streaming app Periscope under the hashtag #DrummondPuddleWatch. 547,819 people watched #DrummondPuddleWatch on the livestream, which was set up by Newcastle-based marketing company Drummond Central.The firm claims that it was set up purely for staff's "own amusement" and no products or services were promoted through the feed.
This guy just did the most amazing jump during the #DrummondPuddleWatch pic.twitter.com/GjmeEWFNyx

— Elliot Wagland (@elliotwagland) January 6, 2016
A guy just placed a 'slippery when wet' sign in the Drummond puddle and it's amazing #DrummondPuddleWatch pic.twitter.com/akjYHE0ZHV

— Elliot Wagland (@elliotwagland) January 6, 2016
(4m YouTube Views)
Taking cues from the classic Tippex "Hunter Meets a Bear" ads, Car maker Toyota worked with agency Saatchi & Saatchi LA to create 100,000 video adverts for its new RAV4 Hybrid campaign, each personalised to the Facebook viewers taste. In addition to creating personalised video content on Facebook, Toyota took into account that most of Facebook usage takes place on a mobile device, so ensured that the campaign delivery was mobile first.
(2.5m YouTube views)
This social media video for Ariel washing Powder was hailed by Facebook's Sheryl Sandberg as "one of the most powerful" she'd ever seen. The Indian ad campaign encouraged men to do their fair share of housework.Procter & Gamble partnered with India's cultural calendar assigning laundry to her on even days and him on odd days. About 2.1 million men in India pledged to #ShareTheLoad following the social media campaign.
(11m YouTube views)
In 2016, Unilever's Axe finally moved on from its 'babe-magnet' advertising message and launched a global spot that's not about attracting women at all. The new ads marked its first under a new agency, switching from BBH (famous for the 'Angels ads) to 72andSunny Amsterdam. The spot is a series of portraits of many different types of masculinity and suggests that "finding magic" can be through anything from growing a bushy beard to dancing in high heels. It's a much more inclusive approach, with other vignettes including a disabled man on a dance floor at his wedding, a pizza maker and a maths wiz. In previous Axe ads, the only trait that really made men attractive was use of the product. The new spot actually cycles through lots of individuals, and individual traits, and manages to bury the one-size-fits-all approach entirely. Masculinity is changing, and quickly—the brand clearly knew its days of stereotyping were numbered.
(300,000 YouTube views)
With Snapchat set to revive MTV's Cribs, Hostel World released a spoof ad with a little help from 50 Cent. In 2016 the rapper made headlines for having to file for bankruptcy, so the ad served as a good-humoured parody both the show and his financial struggles. The new campaign promotes the "bling with no sting" of staying in budget accommodation booked through Hostelworld. 50 Cent follows in the footsteps of Chris Eubank, the former boxing champion, who starred in an 'Alan Partridge' inspired Hostelworld.com advert last year.
(3m YouTube views)
The 2016 US election has been a particularly divisive affair- but is there anything that Trump and Hilary supporters can agree on? This heart-warming video from Pedigree used hidden cameras to show how dogs can bring people together. The 'social experiment' ad from Mars-owned dog food brand Pedigree showed what happens when someone with a lost dog turns up to a Donald Trump rally wearing a Clinton T-shirt, and vice-versa. The "Vote for Good" ad created by BBDO New York was written Oct. 24 and shot at a rally on October 27th, and went live on YouTube within days. The ad got over 1 million views in its first two days alone, with its combination of cute animals, topicality and shrewd political neutrality.
(7m YouTube views)
This heart-warming video series from P&G's Pantene hair care brand captured the hearts of many Americans during the Superbowl 2016.Pantene wanted to position the brand as empowering to women. Entitled "Pantene Dad-Do," the spot shows NFL stars doing their daughters hair.The main video was viewed over 7 million times, while the 30-second individual slots each got over 500,000 views.
(17m YouTube views)
The John Lewis Christmas advert has become a major milestone in the festive calendar, and this year the UK department store took a departure from the emotion-laden tearjerkers of its previous Christmas campaigns. The upbeat ad tells the story of the dog enviously watching the neighbourhood's wildlife leap around on a family's brand new trampoline on Christmas Eve. The ad aslso embraces virutal reality and Snapchat, with a follow up 360 video putting the viewer inside the dog's garden.
(6m YouTube views)
Most teenagers search the internet to find instructions for tasks like tying a tie, shaving or asking a girl out, but a video series from P&G's Gillette showed how powerful getting a father's advice in person can be- getting 6 million YouTube views in the process. The commercial, which runs 2 minutes, 30 seconds, went live on P&G's and Gillette's social media platforms with the hashtag #GoAskDad. P&G did not air a version on TV, but the global campaign included videos posted to the web in France, Portugal, Latin America and Spain.
This was a video viral campaign with a clever twist. Indian insurance firm Coverfox intercepted YouTube for several days and continued with their message until people renewed their insurance. The firm made smart and fun use of retargeting that was far more effective than a simple email reminder.
(42m impressions for charities)
This innovative charity initiative in Brazil turned a common internet problem into money for a good cause. When vertical videos are posted on YouTube, two black bars appear on each side- a perfect ad opportunity? This case study looks at how agency J. Walter Thompson (JWT) put some often overlooked ad space to a good cause.
(10m YouTube views)

To mark the 2016 Super Bowl, Coke teamed up with Marvel to create a fun super hero mash-up- pitching Ant Man against the Hulk. The comic-themed Coke ad came as a bit of a surprise. Before the Super Bowl itself, many thought that Coca-Cola's Game Day spot would be in line with the new "Taste the Feeling" campaign that the brand announced recently at an event in Paris. Instead, the brand took a fun approach to a movie franchise, tying in its latest product launch – Coke Mini. The official hashtag, #tastethefeeling, only generated 256 mentions. However, #antman and #hulk were much more widely used (1,686 mentions combined). A large proportion of conversation (73%) derived from retweets.
(1.6m YouTube views)
For the first time ever, Mars Petcare is bringing together its portfolio of wet dog food brands (Ceasar, Pedigree, Nutro and IAMS to grow the wet food category with a 'Mix Mania' camapign. The campaign, created by PR Agency of Record, Weber Shandwick, is anchored with original assets focused on the "freak-out face" that happens when dogs discover delicious wet food mixed in with their normal dry kibble.Mix Mania also features actress and animal lover, Kristin Chenoweth, who is lending her voice to a series of humorous videos and a consumer remix station housed on the interactive content hub. Consumers can visiting MixMania.dog where they'll find recipes, content and a "remix station" where they can share their dog's freak out video and have it remixed with a hysterical voiceover from Kristin Chenoweth.
(1.5m YouTube views)
This year saw a historic event in the world of baseball: the Chicago Cubs won the World Series for the first time in 108 years. Nike marked the occasion with the emotional video as that amassed 1 million YouTube views in less than a day. The win is a major milestone is US baseball history- the Cubs have been perennial underdogs in the league for over a century. The team's 'underachieving' status was even referenced in a famous scene in the 1989 film Back To The Future II, which predicted the team winning in 2015 (just one year out). Product placement is subtle in the video, limited to logos on the boy's shoes and gloves which would be easy to miss. But this is deliberate, with the focus on the historic moment and the brand message at the end, accompanied by the slogan "Goodbye Someday".
Want more reviews of the year? See our round-up of the best virals, worst fails and weirdest news below: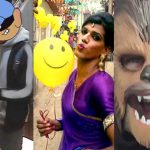 The 12 Worst Marketing Fails of 2016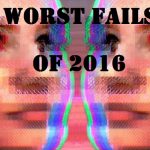 Odd news: The weirdest digital stories of 2016