Ad blocking means that brands are having to find more creative ways to reach people. The result is a rise in branded content, with brands collaborating with content creators to produce videos, films or stories that resonate with their audiences. What makes this content succeed? Do brands need to relinquish control for branded content to be authentic? Rebekah Mackay Miller, MD, trnd UK, looks at how brands can successfully co-create content with their fans to produce compelling content that could be the future of advertising.
The rise in the use of ad-blocking technology means brands have been forced to find more creative ways to reach people. This is a good thing for many reasons; not least the colossal rise to fame of co-created branded content. Brands are queuing up to work with bloggers, vloggers and Instagram stars to produce videos, films or stories that resonate with their thousands, or even millions of followers. But brands shouldn't overlook the impact of collaborating with regular consumers to create branded content that reflects what they want to see. Consumers can be a vast, largely untapped, resource of creative ideas and content.
Starbucks #WhiteCupContest
Starbucks is no stranger to collaborating with customers. Its collaborative customer community, MyStarbucksIdea has to date born over 300 actioned innovations. More recently, it's ventured into creative UGC campaigns like #WhiteCupContest, where they invited customers to pick up a blank Starbucks cup and create their own designs.
The activation got 4000 entries in three weeks, with the winning design becoming a limited edition Starbucks cup. This campaign drove huge amounts of buzz and share of voice for the brand simply by tapping into people's desire to create and share.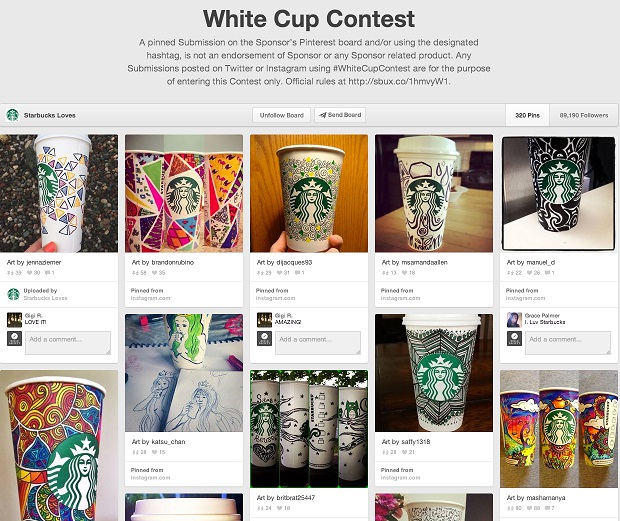 Hansgrohe disrupts category norms
Bathroom specialist Hansgrohe, although long established, had very low consumer awareness having focused their marketing efforts on retail partners in specialist independent bathroom stores. By activating the right consumers through a dedicated online community the brand increased their social share of voice tenfold. Incorporating this real life content into their branded content would ensure they stood out in an otherwise very 'samey' category.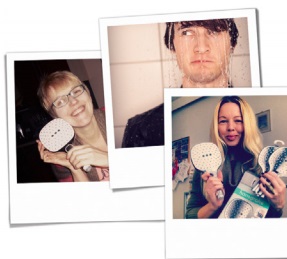 Dominos pizza turnaround
Back in 2011, Dominos won an Ogilvy award for its Pizza Turnaround campaign. The brand not only asked for, and listened to critical customer feedback – it published video clips of the harsh comments customers made about its food. Then, after reworking its recipes, it filmed those same customers reacting to tasting the new pizza for the first time. As a result the brand's stock price leapt by 1200%.
Dominos understood that every one of its customers was an influencer. By involving their customers in their marketing campaign, they delivered more value to the brand than traditional advertising ever could.
Why collaborative content crushes traditional ads
You just need to look at the consumer response to collaborative marketing campaigns, and contrast it to the steep rise in ad blocker use, to see that creative content beats intrusive advertising any day. But what makes it so powerful?
It's credible and it's authentic. Contrary to popular belief, just 18% of consumers trust branded content co-created with paid influencers. Content created by everyday consumers on the other hand resonates, as it was written or produced by people like them, for people like them.
There is of course the question of control. While Co-created campaigns tend to be initiated and run by brands; they're driven by ordinary people. That means the brand giving up control of the outcome (as Dominos did) but the returns are worth it. In fact, you could argue as business psychologist Gill Green of OR Consulting does, that brands have never really had control anyway:
"Control has always been with the customers. Brands can choose to facilitate the conversation and listen to what customers are saying, or ignore it. The conversations are happening whether brands are involved or not."
The prevalence of ad blocking has resulted in our industry desperately looking for a way to fight it – we believe brands should be opting for a more peaceful and collaborative approach, and that the real future of advertising lies in branded, and collaborative, content. Consumers are willing to take their seat at the table, are we?
By Rebekah Mackay Miller
MD
trnd UK