The Digital Single Market aims to make cross-border ecommerce easier, from shipping and VAT to consumer rights and watching iPlayer abroad. Philip Rooke, CEO of Spreadshirt, looks at how Brexit could limit the benefits from this upcoming EU initiative.
In the Life of Brian by Monty Python, the wannabe revolutionaries, the People's Front of Judea ask; "but what have the Romans ever done for us?". They then surprise themselves with a long list of social and trading improvements the Romans have, in fact, conferred on their empire.
Traditionally, the UK doesn't think the EU has brought it many advantages, but it could be about to vote to leave, just as the EU introduces something useful for the UK's ecommerce industry; the Digital Single Market.
This initiative aims to create the same ease of movement of goods online as in the real world. It wants to "tear down regulatory walls" and "enable cross-border ecommerce to flourish" . The EU estimates that doing this could contribute €415bn to the economy and create hundreds of thousands of new jobs .
So the creation of a Digital Single Market will mean it's easier for consumers to buy and platforms to sell things, right across the continent. It aims to make cross border e-commerce easier, shipping more efficient, simplify VAT and provide a more up-to-date framework that is fairer across Europe.
But so what? If the EU wants to create this, why should UK ecommerce companies care? For two reasons; aside from having a good product, the key to successful ecommerce is to master delivery and growth.
Norwegian customs delays and Swiss taxes
At Spreadshirt we understand the issues that delivery can present. Last year we received nearly 2 million orders and shipped 3.6 items (printed t-shirts, hoodies and other wearables) to 180 countries. Around half our global business is done inside the EU; easy work thanks to the lack of borders and the single currency. We see the advantage of the free movement of goods when our t-shirts are held up in Norwegian customs, a country generally sympathetic to the EU cause, but not actually in it. We see the benefits of a single currency when we have to negotiate British or American exchange rates. And don't get me started on the difficulties posed by Swiss and American taxes!
For ecommerce companies looking to grow, the EU market is a huge. Mainland Europe has 342 million internet users. This means that UK etailers have a chance to scale in a market which is comparable to the USA & China. The EU is now Britain's largest trading partner, with over 51% of British exports of goods currently destined for its European partners .
So perhaps this all sounds more promising for the UK's ecommerce companies. But how will the UK be affected if it votes to Brexit?
Once the Digital Single Market comes into being, EU online retailers will be operating in a larger, frictionless market. If you're in the EU, the initiative will make it less complicated to create, sell, buy, deliver and scale. EU companies will be operating in an internet-savvy, geographically close and culturally similar market. And while they are getting on with doing business, a post-Brexit government will be renegotiating access and UK tech companies are missing out on the opportunity to sell and scale.
The People's Front of Judea soon think up a long list of benefits the Romans have brought them. The UK might not be able to summon up such a long list of EU positives so quickly, but they definitely exist. In particular, the Digital Single Market looks like a good reason for ecommerce companies to vote to remain the EU.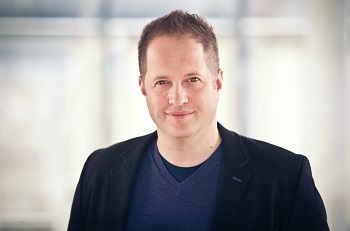 By Philip Rooke
CEO
Spreadshirt
[poll id="17″]