A new 'thumbs down' reaction has appeared on the Facebook Messenger app for some users, fueling speculation that the social network may finally introduce a "dislike" button.
The apparent testing of the new feature fits with long-running speculation that a similar function for the main site may also be on the way.
Facebook users took to Twitter over the weekend to reveal the recent appearance of the reactions option in their Messenger apps.
When hovering over a chat message, an emoji icon now appears for some users which allows them to respond with various emoji.
The options include both a thumbs-up and thumbs-down icon, as well as symbols for love, laughter, shock, sadness and anger.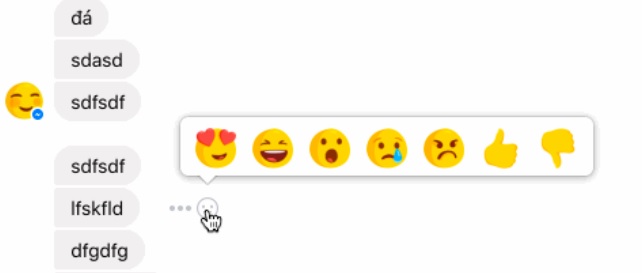 The Messenger reactions feature adds to a function introduced to the website in early 2016.
The new function is currently only appearing for a small group of users, but may be rolled out more widely if the tests are considered a success.
All members of Messenger chat groups can see the reactions if they are added, and a small counter will keep tabs on the number of responses a particular message receives.
Facebook had ruled out adding a dislike feature in the past for fear of attracting negativity.
In 2007, a Facebook user started a group to try to convince Facebook co-founder Mark Zuckerberg to add a 'dislike' button option for posts.